<html>
</html>
Welcome to the Wikia Book Club – a place where the Wikia community can get together, read, and discuss novels currently heating up the pop culture zeitgeist. We're excited to announce the next book we'll be reading is the prequel to The Lord of the Rings and the book many critics hail as one of the finest fantasy novels ever forged on paper- J.R.R. Tolkien's The Hobbit! Whether you're new to Middle-earth or can recite the Elvin Hymn to Elbereth, this is a great way to celebrate the upcoming release of Peter Jackson's film The Hobbit: An Unexpected Journey.
To view the transcript for the second and LIVE CHAT about The Hobbit click Here!

Be sure to follow us on Good Reads and Twitter! While you're at it, tweet @WikiReads with the title of the next novel you'd like us to Book Club.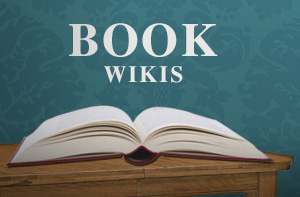 Ad blocker interference detected!
Wikia is a free-to-use site that makes money from advertising. We have a modified experience for viewers using ad blockers

Wikia is not accessible if you've made further modifications. Remove the custom ad blocker rule(s) and the page will load as expected.